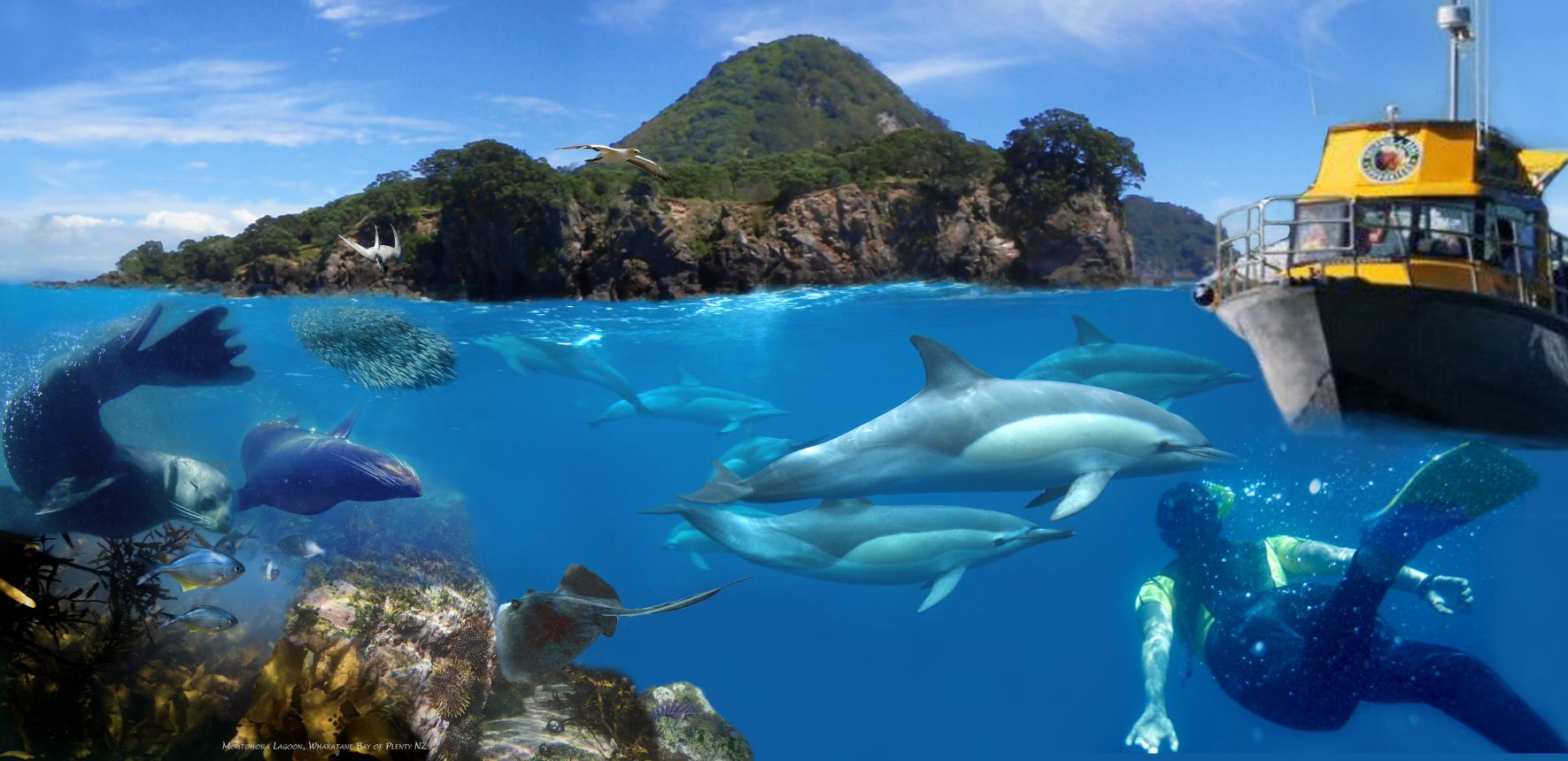 Our Mission:
Diveworks Charters is a family business established in 1977.
Our Mission is to give every customer a wonderful adventure in a completely natural environment - whether you are walking on the Island Sanctuary, swimming with the dolphins and friendly Kekeno seals or fishing and diving.
Our boat Diveworks, meets all the safety requirements for Survey. We have a toilet aboard (common question) and life jackets for adults and children.
Our boat is purposely designed with safety in mind.
Our Tours are small in number, giving you that 'personal' tour feeling.
We are 'family friendly' - children are MOST WELCOME!
If you have disabilities we will do our very best to accommodate your needs.
We love to tell you local history, Maori history and marine life information.
Diveworks Charters is active in our local community with discounted school tours, local clubs, giving group talks about Whale Island and our marine area.